http://www.intelliweather.net/imagery/intelliweather/hurrtrack-sat_atlhurr_1600x1200.jpg
Mapped: Voices of people most vulnerable to climate change
Last updated on 16 February 2015, 10:37 am
Using photos and stories, people in the Arctic and small island states are documenting the disappearance of their land
By Sophie Yeo
In the Arctic and across small island states, land is disappearing and lives are changing.
Though separated by wide oceans and different cultures, the communities are linked. Climate change is causing ice in the Arctic to melt, which is making sea levels rise. This is putting the existence of low lying islands on the other side of the world in peril.
A project called Many Strong Voices set out to document the changes being wrought upon these vulnerable areas.
Researchers gathered stories from young people in Alaska, Norway, Canada, Greenland, the Seychelles, Fiji, Samoa, Kiribati and Tuvalu, whose futures will be at risk if nothing is done to stem rising carbon dioxide emissions.
They also trained them in photography, so they could track the changes themselves.
The results became an exhibition called Portraits of Resilience. We've drawn the experiences together in an interactive map, highlighting the common hopes and fears of these distant communities.
With thanks to Ilan Kelman and Christine Germano for the material
– See more at: http://www.rtcc.org/2015/02/16/mapped-voices-of-people-most-vulnerable-to-climate-change/#sthash.Y12xEo85.dpuf
Japan hit with 6.9 magnitude quake near anniversary of Fukushima disaster
A magnitude 6.9 earthquake struck off the shores of northeastern Japan on Monday. Following the quake, the Japan Meteorological Agency issued a tsunami advisory for Iwate Prefecture.Although Japan is accustomed to regular quakes of lower magnitudes, an earthquake event near 7.0 is worth noting. The quake comes just one month before the four-year anniversary of the 2011 Tohoku 9.0 magnitude quake that resulted in a massive tsunami and the Fukushima nuclear disaster.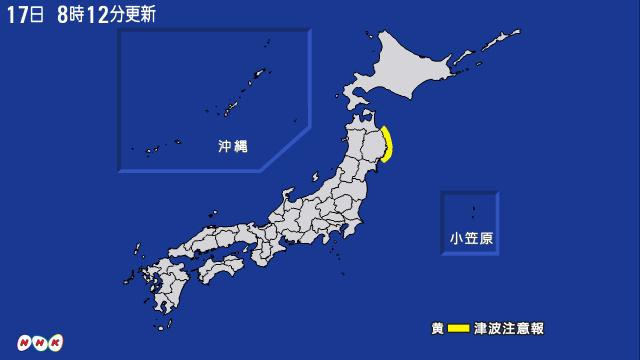 A man walks near a train swept from its tracks by a tsunami following the March 11 earthquake in Higashi Matsuyama city, Miyagi prefecture, Japan, on Saturday, April 2, 2011.
In response to this latest quake, TEPCO, the company charged with maintaining the still damaged Fukushima nuclear plant, sent a message via Twitter to allay any fears of trouble at the facility.
No abnormalities reported at TEPCO nuclear power plants after earthquake and tsunami alert in northern Japan
Have something to add to this story? Share it in the comments.
"There will NEVER be enough help." -H.E.G. That is why we are building HUMANS HELPING HUMANS, a not-for-profit. Based at 103 W Chestnut St, Suite 623, Dixon MO 65459, USA.
Director Henry Edward Gibbons